Founded in 1993, Hebei Nanfeng Automobile Equipment Group Co., Ltd. is a professional manufacturer specializing in R&D, design, production and sales of cost-effective parking heaters, electric vehicle PTC heaters (High-Voltage Coolant Heater-HVCH) and various air conditioners. Since 2010, the company has been focusing on the research and development of PTC heaters(High-Voltage Coolant Heater)for new energy vehicle thermal management and energy storage system, power battery PTC heating plates, air heating PTC heaters, PTC water heaters and other series of products, which are highly praised and trusted by the market and customers.
Ceramic PTC (Positive Temperature Coefficient) thermistor is a thermosensitive ceramic semiconductor resistor with positive temperature coefficient and BaTiO3 as the main component. When the element temperature enters the Curie temperature zone, the resistance range increases step by step to achieve the effect of automatic temperature control, and the temperature control characteristics will never fail. It has been widely recognized and applied by mainstream host manufacturers at home and abroad, and plays a leading role in various heating elements. Hebei Nanfeng cooperates extensively with various research institutions in technology, and the PTC components developed and produced have the advantages of high voltage resistance, good stability, and low aging attenuation.
High-Voltage Coolant Heater (HVCH) is a new heater specially developed by Hebei Nanfeng for new energy vehicles and energy storage systems. It uses ceramic PTC as the heating element, which is safe and reliable. It has a unique waterway structure, small water resistance, and high heat exchange efficiency. The fully self-developed controller integrates constant power control, constant temperature control, over-voltage protection, undervoltage protection, over-current protection, over temperature protection, dry burning protection and other control and safety protection functions, which is convenient and safe to use Reliable.
Our company has a variety of High Voltage Coolant Heater (HVCH), including 1.2KW-30KW power, which meets the requirements of CAR, TRUCK, MPV, SUV, BUS and other vehicles.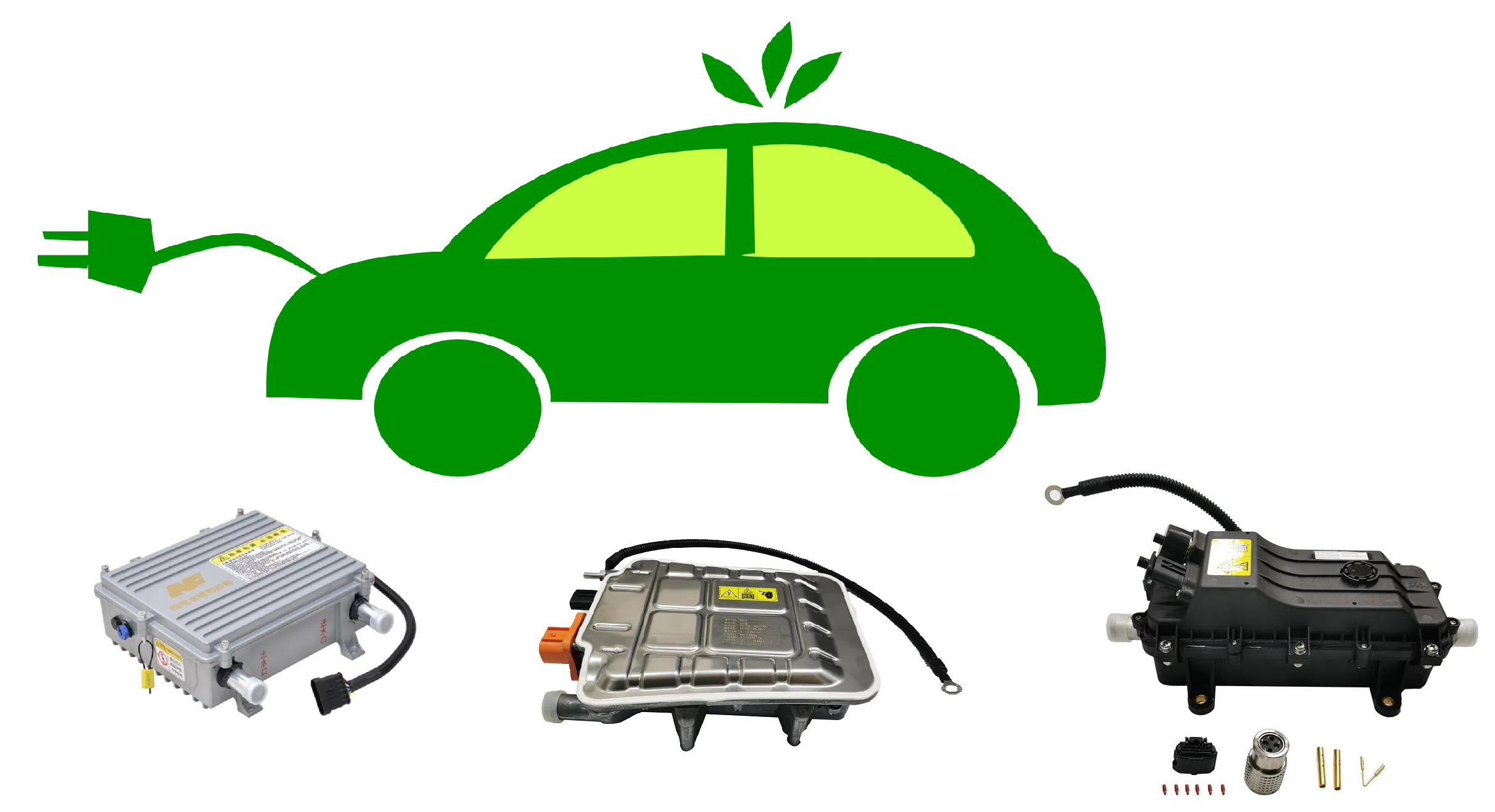 ---
Post time: Nov-03-2022